50 words or less: December 2013
Can't keep up with all the music released each month? It's cool, Ian Rogers has you covered.
Previously:
50 Words or Less: September 2012
Ke$ha - Warrior (Album)
So Ke$ha apologised for 'Die Young', oh well. Did anyone expect her not to play the game? In the meantime, the album's fine. It's the blazing, half-annoying, half-brilliant collection of mall-bangers everyone expected. The warm beer consumed in the lyrics is a good metaphor I think.
Blur - Parklive (Double Album)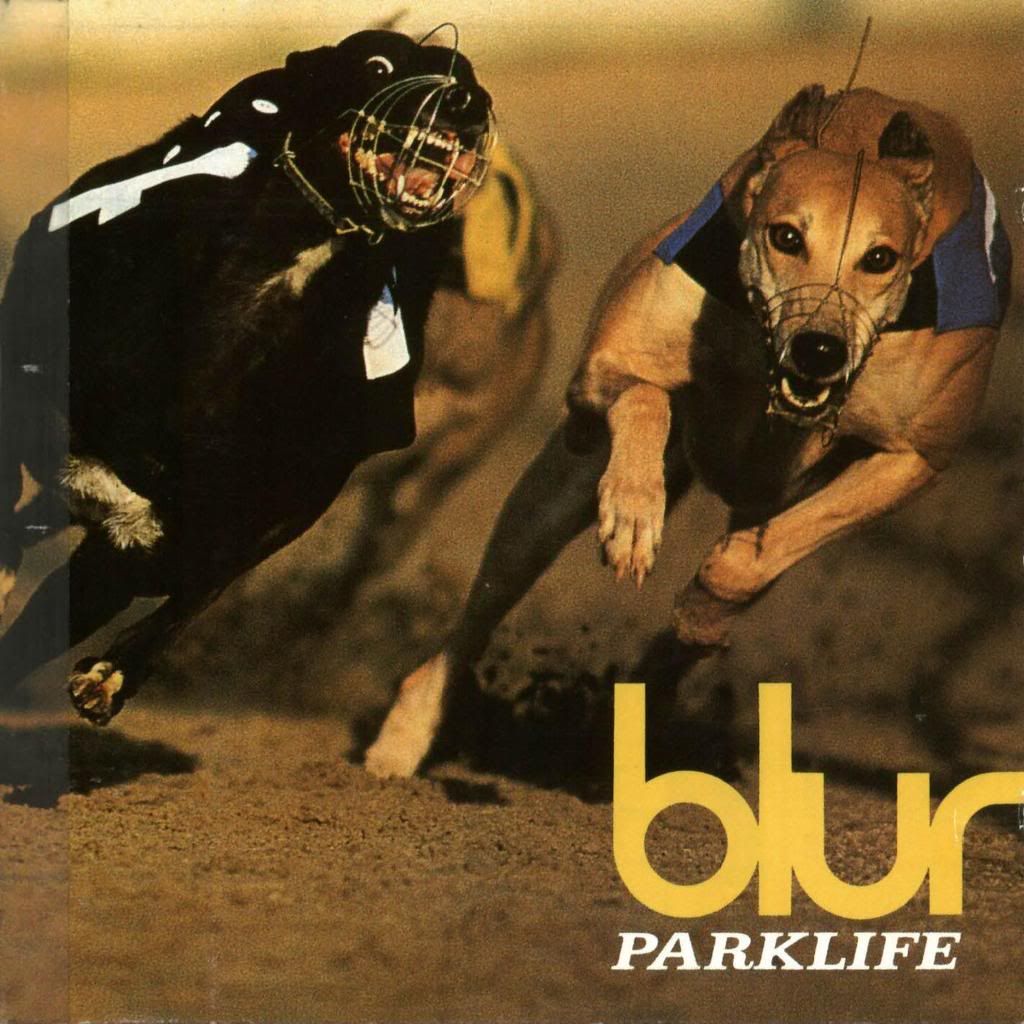 Blur have written some smart songs in their time. They're a pop band through and through, but they've taken artistic turns few mainstream acts could survive these days. So in a sense they're history's winners. Except on this distended live collection where all their good ideas sound like yobbo karaoke.
Priests - Radiation / Personal Planes (7" Single)
Wow, this band manage to dredge up a LOT of anxiety on the a-side. It's such a slip of a thing: minimal drums, a lingering guitar and some very present vocals. 'Personal Planes' is an easier pill to swallow, and well, it would be easier after 'Radiation'. I'm glowing.
Big Boi - Vicious Lies & Dangerous Rumours (Album)
Is this diverse or is it patchy? The long and weird track-listing doesn't help. There's some magic for sure; Phantogram bring a nice pastel touch, 'Shoes For Running' might be my favourite Wavves song (not hard) and who could really frown their way through a song called 'Thom Pettie'?
Woollen Kits - Four Girls (Album)
Home-brewed indie jingle-jangle out of Melbourne. Vocally it's a bit (admirably) rough in places but the arrangements are super crisp. Overall this is lovely and of the four girls mentioned here, I think Susannah is my favourite. (Rewarding the album's brevity with 49 words instead of 50.)
Blink-182 - Dogs Eating Dogs (EP)
If you take the history of Blink-182 as a whole, then take out their drummer and all the dick jokes, all you're left with is the world's most widely celebrated - yet somehow still completely middling - Descendents cover band. The raw physics of how this happened to punk defy nature.
Bell Witch - LONGING (Album)
An especially heavy duo from Seattle. Bell Witch mine some weird territory on this: the highs are epic walls of distorted bass, the lows are surprisingly tender washes and all in aid of an extra ring of hell. When these two worlds collide, my head aches…in a good way.
Memory Tapes - Grace/Confusion (Album)
How this guy (Davye Hawke) manages to concisely mix, mash and divide so many dreamy electro-pop ideas into each song remains a mystery to me. In some ways the lack of an ensemble really gives this it's edge. Then again, some good songs also help. Overall, this comes recommended.
Alicia Keys - Girl on Fire (Album)
More completely inoffensive, jazz-inflected Pop from Keys. For my money, there just isn't enough happening here to get across. There are a few down-tempo hooks I like but at a time when there is a lot of great and weird electronic music bubbling up, I don't need this.
Earl Sweatshirt - Chum (Music Video)
Some of it really works and some of it blows but it's impossible not to feel something when the back of his sweater reads, 'What The Fuck Is Really Going On.' Is there anyone else in the contemporary pop-space who would feel more WTF than Earl? I doubt it.
Tim Hecker / Daniel Lopatin - Instrumental Tourist (Album)
Canadian Tim Hecker made some of the best laptop dronegaze music I heard last decade. This collaboration here with Daniel Lopatin (Oneohtrix Point Never) is a little jumpier and more cut up than Hecker's usual volcanic panoramas. It's still such a welcome trip into the rainbow ether. Pack a lunch.
UV Race - Racism (Album)
The fact that (a) UV Race have a song called 'Raw Balls' on this and (b) this song is actually pretty great, is all you probably need to know about 'Racism'. But just in case: file under slightly sloppy yet extremely likeable garage/punk. Better yet, go to the show.
Golden Bats - EPs I-IV (Digital EPs)
The first four installments of Geordie Stafford's (Teargas, Dick Nasty) Golden Bats project saw a US re-release this month courtesy of free-for-all digital label Grindcore Karaoke. A one-man doom'n'sludge band, GB worship at my kind of altar: The Melvins, Sabbath, EyeHateGod and Godflesh. A total bummer.
Burial - Truant / Rough Sleeper (Single)
Wonderful - as ever - bass throb, prominent grit and night train vibes from Burial. Not sure if he's getting more accessible or if this is a case of familiarity leading to attraction. Either way, these recent singles and EPs really fill the gaps from his earlier stuff that I wanted covered.
Starkey - Orbits (Album)
A nice collection of skewed, weird and drilled out beats. Most memorable in its unusual turns. Least memorable in its occasional forays into grinding pop leads and skuzzy power bass choruses. That said, the fact that all this exists on the one record - and I don't hate it - is impressive.