Best of the interwebs - 4
Remember this sound???
Ohh sweet sweet glorious 56.6k innernetz. Remember when this was a huge step up from the 28.8k connection? It meant the difference of two hours as opposed to three and a half for your favourite 2.8 meg skin flick .avi file/high res jpeg.
Let me just take a moment.
---
Good riddance to that era. But for those with shit internet plans and get capped once a month, you know how it feels. Burns doesn't it?
OK, Week 4 into the best of the internets.
Prepare your laughing jaw, oil that shit up or loosen it or something. I don't want you to injure your face, I believe that's a WorkSafe lawsuit for your employer.
Step Brothers gag reel for the LULZ
I don't know if you've seen
Step Brothers
or not, but I will personally eSickburn you on the
forums
if you haven't.
This guy
has the goods, all the extra footage from the
Step Brothers
second disk. There were tears in the office yesterday. Shit got real.
This one is particularly LOL
Remember when the Pelican ate the Pigeon?
Oh yeah, LOL/Gross.
Mess with the Bull, you get the horns.
Teenage(?) Mutant(probably) Ninja(definitely!) Bear.
Nine Fish With "Hands" Found to Be New Species.
This just in from Darwin from the grave; A big fuck you to Jesus Christ.
"Using its fins to walk, rather than swim, along the ocean floor in an undated picture, the pink handfish is one of nine newly named species described in a recent scientific review of the handfish family."


Handfish hey?
*Fap fap fap fap*


(via Nat Geo)
You know who's good at napping?
The Japanese. They take napping to that next level.
The Contortionist
The Backbender
The Sideshow Clown
More
HERE
Man infects himself with a virus
Dr Mark Gasson from the University of Reading had a chip inserted in his hand which was then infected with a virus.

The device, which enables him to pass through security doors and activate his mobile phone, is a sophisticated version of ID chips used to tag pets.


I NEED 3.6 GIGABYTES OF NORTON ANTI-VIRUS IRL STAT!
More at
BBC
Remember Chunk from the Goonies?
Wow, that's not camp at all?
(The)Facebook circa, 2004 - LOL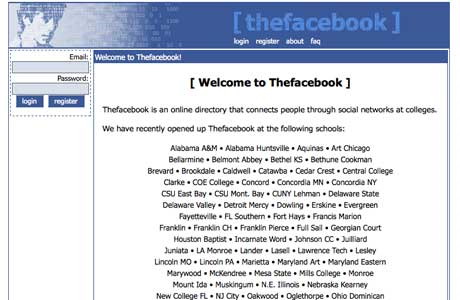 Take a little trip down memory lane and check out some websites you should know of looked like when they launched. More
HERE
LOLTATZ of the week - Barely Grylls
As awesome as Bear Grylls is. This is a really bad representation of the man himself. Wouldn't you agree?
If it didn't say it underneath I'd have no idea what it was.
Good idea though, I think i'd rather see a bear head on his body or vice versa. I've taken the time to help you out on your potential LOLTAT.
Option: 1
Option: 2
Amiriite or amirite???
Via
LOLTATZ
Kitty Porn.
Alternative LOST ending
Meanwhile in the deep sea

(this is actually the funniest shit on the internet at the moment)
Make sure you hit the gallery above for the weekly wrap up of LOLZ that define internet humour.
Seen something better? Post your little cold heart out on the
FRIDAY FTW
thread.
Peace out,
Internet loves you.
x